It is common to be asked to give a description of a person in IELTS speaking. Here is some useful vocabulary to help you describe a person in detail.
You can see that one word in the diagram is missing. Do you know that word?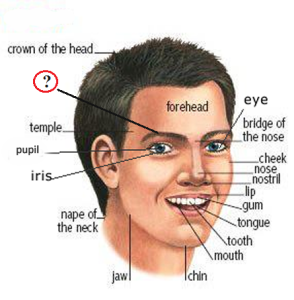 Listen to the recording below to complete the diagram. Words will not come in order so you will need to make notes to find which is the missing word. Answer is given below.
Answers
The missing word is "eyebrow"
Note: many of these words are often used as plurals, for example, "she has rather thick lips" or "he has high cheek bones". Make sure you use this vocabulary accurately.